Process theology 101
If you are feeling Earthseed Theology,
you will love Process Theology!
For millenia, people have considered change to be the most fundamental human experience.
And yet many Western expressions of faith became static and exclusive. Process theology describes a faith that starts with our experiences. It offers a world view that honors multiple faith traditions. It gives a way of believing that doesn't blame God or the devil for the bad things that happen. It takes seriously our ability to make a new world.
But it's been hard to learn process theology. Some students of religion were exposed to these ideas in college or graduate school. For in-depth learning, people around the world had to travel to a small city in southern California to study at Claremont School of Theology and the Center for Process Studies. Or they try to wade through large tomes of dense philosophical language.
AIN'T NOBODY GOT TIME FOR THAT!
process theology for folks who've considered
leaving faith because the dogma was just too much
I've taught process theology to graduate students for over 15 years. I've served as Co-Director for the Center for Process Studies and as Director for Process and Faith. I've been lauded for being able to present process theology in accessible language and ideas. And I want to offer information about this theology of change to anyone who is seeking another way forward.
process theology for folks who've considered leaving faith because the dogma was just too much
Process Theology 101:
Introduction to a Theology of Change
Process Theology 101 covers relationality and change, God and the world, incarnation and immortality, evil and suffering, religious pluralism and spiritual practices
Process Theology 102:
Digging Deeper into Religious Categories
Process Theology 102 delves deeper into process ideas about Saviors, sin, salvation, knowledge, the afterlife and community
Process Theology 103:
Exploring Everyday Spirituality
Process Theology 103 discusses prayer, art, scriptures, social justice, religious diversity and more
Process Theology 101 starts June 22, 2020
I will give you an introduction to process theology where you will receive CRITICAL CONCEPTS of a theology of change, MEET WITH OTHER PEOPLE who want to explore process theology and have RESOURCES for deeper investigation of process theology.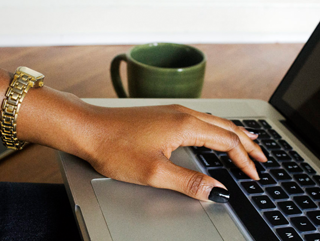 You will RECEIVE
Six learning modules about process theology for each class
Exercises for reflections on the lessons
Resources for deeper study
Access to a community forum for conversation with others in the class and interaction with Monica A. Coleman
Free enrollment to regular newsletter from Monica A. Coleman