Music from Bipolar Faith
|
Spiritual Practices
|
Praise for Bipolar Faith
A stunning, unforgettable read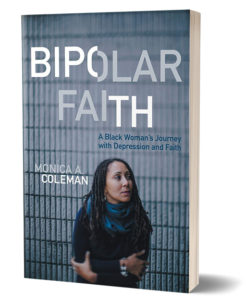 Monica A. Coleman's great-grandfather asked his two young sons to lift him up and pull out the chair when he hanged himself, and that noose stayed in the family shed for years. The rope was the violent instrument, but it was mental anguish that killed him. Now, in gripping fashion, Coleman examines the ways that the legacies of slavery, war, sharecropping, poverty, and alcoholism mask a family history of mental illness. Those same forces accompanied her into the black religious traditions and Christian ministry. All the while, she wrestled with her own bipolar disorder.
Bipolar Faith is both a spiritual autobiography and a memoir of mental illness. In this powerful book, Monica Coleman shares her life-long dance with trauma, depression, and the threat of death. Citing serendipitous encounters with black intellectuals like Henry Louis Gates, Jr., Angela Davis, and Renita Weems, Coleman offers a rare account of how the modulated highs of bipolar II can lead to professional success, while hiding a depression that even her doctors rarely believed. Only as she was able to face her illness was she able to live faithfully with bipolar. And in the process, she discovered a new and liberating vision of God.
For publicity inquiries related to Bipolar Faith, please contact here.
Praise for Bipolar Faith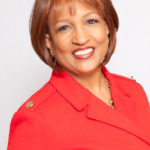 "In her memoirs, Bipolar Faith, Reverend Dr. Monica Coleman courageously shares the story of her own personal and private life struggles with God, death, loneliness, love, rape and a family history of mental illness. Once a taboo topic, Dr. Coleman's revelation of the need for a 'middle place' to balance the public demands of life and the private pain and isolation of depression helps the church begin the conversation about relevant ministries to meet the needs of our congregants who often find themselves in the dark place of mental illness. Our spiritual journey takes us through light and darkness. This book may help an individual or a congregation to honestly pull back the cover of secrecy to develop resources for hurting people and families. Bipolar Faith shines a light in those seemingly empty periods of darkness."
Rev. Dr. Vashti McKenzie
---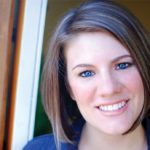 "A stunning, unforgettable read, Bipolar Faith grabs you with the first exquisitely composed paragraphs and won't let you go until the final page is turned. Even then, its impact lingers. To say this is a book about mental health severely limits its scope, which includes arresting reflections on race, womanhood, death, love, sex, community, and joy. A master storyteller, Coleman seamlessly knits together the personal and universal, the particular and the communal. Hers is one of the clearest and most compelling voices in Christian literature today. Let those with ears hear."
Rachel Held Evans
Author of Searching for Sunday
---
"Monica Coleman writes with the artistry of a poetic storyteller, the intimacy of someone who has studied depression from the inside, and the courageous transparency of someone who knows the cost of silence. Weaving cultural truths with the reality of hope and despair, Coleman's latest book is a testimony that unmasks psychological struggles, family discord, and the quest for wholeness. As a scholar and minister, Coleman has crafted a book that creates a safe space for people of faith to reflect on their journey toward truth, balance, and self-acceptance."
Thema Bryant-Davis
Past President, Society for the Psychology of Women
Co-Editor, Womanist and Mujerista Psychologies: Voices of Fire, Acts of Courage
---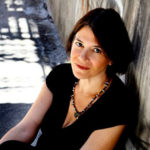 "Bipolar Faith is an insightful work on an important and neglected topic. The writing is terrific, it pulls you along like a runaway train and is full of poetic lines that speak to the ineffable human experience of suffering and hope."
Jennifer Michael Hecht, PhD
Author of Doubt: A History
---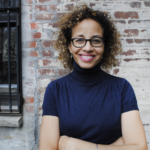 "Bipolar Faith is a beautifully written, brutally honest memoir of survival. With grit and courage, Dr. Monica Coleman shares her story of mental illness and abuse and her journey to wholeness. Guided by faith, Coleman never sidesteps the pain and hurt as she confronts her private demons head on, ending in triumph, recovery and healing."
Linda Villarosa
Author of Body & Soul: The Black Women's Guide to Physical Health and Emotional Well-being
---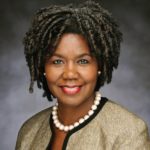 "In Bipolar Faith, Dr. Coleman offers a brilliantly written narrative which provides a bird's-eye view of her early years marked by family strife, tragedy and loss juxtaposed with the joys of childhood summers spent immersed in a segregated black community in Washington, DC. She ushers us gently into her world in which, over time, through Ivy League baccalaureate study and pursuit of ministerial professionalism and spiritual scholarship, she comes to terms with a family history of mental health challenges and substance use disorder, her own traumatic experiences and a diagnosis of mental illness which finally explains her episodic changes in mood, outlook and activity level. The reader will admire Dr. Coleman's strong faith through it all, her existential questioning and the fact that she has emerged whole from introspective exploration, loving herself as is."
Dr. Annelle Primm, MD, MPH
Senior Psychiatrist Advisor for Urban Behavioral Associates
Former Deputy Medical Director of the American Psychiatric Association
---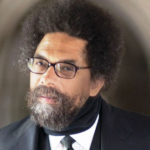 "Monica Coleman is a courageous and brilliant theologian whose wisdom and rigor helps sustain many of us. This unique and pioneering book opens a new spiritual zone for our serious attention!"
Cornel West
---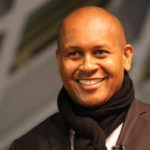 "In America, in Black America, we do not like to talk about pain, about trauma, about grief, about sadness, about depression. We work hard, we live, we survive, we pass the scars of emotional wars from one generation to another like a birthright, like a family heirloom. Monica Coleman's story is our story, her family is your family, and mine too. Bipolar Faith is one Black woman's journey through depression and faith, yes. But it is also the saga of an individual, a family, and a community that needs to confront itself, once and for all, so there is actual healing and redemption in a way that truly liberates. Brilliant and fearless with her writing and with her voice, Monica Coleman's freedom train is one we all need to board."
Kevin Powell
Author of The Education of Kevin Powell: A Boy's Journey into Manhood
---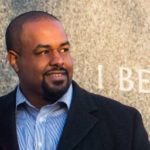 "I'm very excited about Rev. Dr. Monica Coleman's new book, Bipolar Faith. The church – and broader society – must do a much better job engaging issues of mental health, and Dr. Coleman's powerful story sets us on the right path. This will be a helpful resources for pastors and congregants across the country."
Joshua DuBois
Author of The President's Devotional: The Daily Readings That Inspired President Obama