As I came to accept that depression would be a part of life, I started to read about strategies for living successfully with depression. I connected with various advocacy organizations like the National Alliance on Mental Illness (NAMI), Depression Bipolar Support Alliance (DBSA), Mental Health America (MHA).  I read the latest data and research – most of which I find in the fabulous magazines bphope and esperanza. And I developed a support team.
Everything I read said that people who live with depressive conditions should have a support team – people who know about and understand your condition; people you trust to tell the truth when they ask, "How are you?"  The support team should consist of people who know where your line is between having a tough time, call the therapist, and being suicidal. People on the team are deputized to care and intervene.
Well over ten years ago, I had intentional conversations with three or four friends. I told them that I wanted to live, but I might need some help. I made a list and read from it.
This is what I may need.
They laughed at my formality and told me that I could call it what I want, but of course they would help. After all, they each said, I'm your friend.
Over the years, I've developed various strategies and rituals to address both depression and wellness. I had completely forgotten about this until recently.
A few people know that I had a recent health crisis. I was in Minnesota giving the Mahle Lectures at Hamline University in early April when I awoke in slight discomfort.  By the end of the day, I was in excruciating pain.  I spent the night in the ER and was soon admitted to the hospital as the doctors treated the pain, monitored internal bleeding and kept me partially-prepped for surgery – should it be necessary.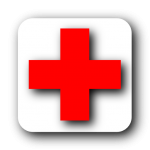 Although my condition had the potential to be life-threatening, I wasn't afraid. Because I was surrounded by friends.  It went something like this:
The host for the lecture bought me with bottles of water, worried incessantly and traveled between the campus, the hotel and hospital. She was not just a conference coordinator – she ministered to me.
Another scholar-friend called a doctor-relative to make sure I went to the best hospital. She came by with flowers before I left.
Another friend sent me loving and threatening texts to remind me to take care of my health.
Another scholar-friend talked me through the pain before the lecture and stayed in the ER until midnight (despite having professional obligations and a plane to catch the next day).
A childhood friend called my doctor for advice when I couldn't. The next day she left her family of school-age children and jumped on a plane to care for my toddler and me.
Once I was discharged, my former grad school roommate came to play with my toddler while I packed up to go home.
Finally a friend from Los Angeles hopped a plane, slept for five hours and helped me (fairly weakened from the ordeal) and my energetic toddler return home.
As additional grace, another mama-friend sent a gift certificate for food delivery – knowing that I didn't need one more thing to do while healing.
I had a health crisis away from home, but I never felt alone. My friends were all around me. They are my life support system.
This is why I like how the gospel of John describes Jesus and the disciples as friends. Not servants. Not just followers. Or people who let him down at the end. They were people who love him and each other. Friendship, Jesus assured them, is what would help them live through difficult times. At least, this is how I understand the Farewell Discourses (John 14-17). It suggests that friendship saves us.
Weeks have passed and my health has restored. My crisis wasn't about my mental health, but the same things that mattered during a physical incident matter in my mental well-being – a support system. It saves our lives.